Kamchatka Peninsula 2015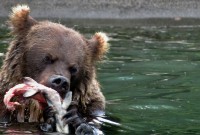 One of the main experiences that we wanted to have been bears. And they did not disappoint us. Kamchatka it ranks highly on in the concentration of bears. Some sources state 8,000 units another 20,000 units. On the bears usually encounter. On unscheduled place at going down the river we saw at the camp in the early evening, two Kamchatka brown bear. One was curious, that we drove into the trees and forced to leave the camp. The second bear us felt 100 meters from the camp, and then disappeared. Another mother with a baby we saw from the boat as he strutted along the water. When we went to sleep in tents in a place where we knew the bears live, our fantasies and dreams very colorful. Most of the bears we saw in Kuril lake.
Kamchatka
Places that we visited: Petropavlovsk, Yelizovo, Island Starichkov, Avachinski Bay, Kronotsky nature reserve, Vulcano Mutnovskaja, Vulcano Avachinskaja, Nalychevo region, Geysers valley, Kuril´skoye Lake, Malki, Malkinskiy hot springs, Bystraya river.
These buttons will support and recommend our site to other Internet users. Thank you.
Kamchatka peninsula 2015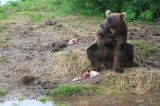 You can see a few photos, more photos will fulfill.
Western Australia - January 2015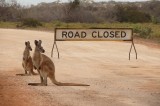 You can look at my last trip
New way around Armenia in 2014 -Will be prepare during November 2015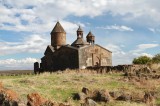 I visited Armenia, a beautiful country full of unreal nature and wildlife.