Contacts
Who is author of all photos except mine? David Vašíček, *1975, Brno, Czech republic
Tel.: +420608772407
Email: davidvas@seznam.cz or you can use the contact form below
The first trip to Morocoo I took when I was 17 years old. Ever since I got infected with the beauty of the country. On the road like discover nature, I am interested mainly reptiles, but I adore and appreciate all living things. They learn about different cultures and experiencing moments that happen along the way. Every moment I percepive on the jurney very closely and look forward to many experiences. The feelings that we experience are among the most fantastic.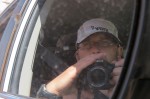 The camera is used to capture the moment for me as a memory of the journey and the pictures taken of me makes me happy in the next life. Often thereare pictures taken in his own sweat and adverse conditions when photographic material is often damaged. If you have any image of interest, let me know. Buying a picture will help non-profit organizations Shanti, which supports children in Nepal. But I keep proverb well all like home and where my family is my home and therefore like going back to Brno in the Czech Republic.
Contact form
Fields marked with an * (asterisk) must fill!
These buttons will support and recommend our site to other Internet users. Thank you.
Kamchatka peninsula 2015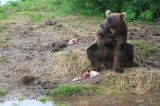 You can see a few photos, more photos will fulfill.
Western Australia - January 2015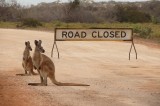 You can look at my last trip
New way around Armenia in 2014 -Will be prepare during November 2015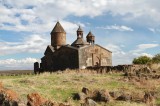 I visited Armenia, a beautiful country full of unreal nature and wildlife.